~Welcome the to Fantasy Castle Picture Palace~
---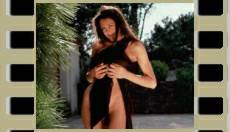 Do you have some sexy pictures you want to show others........well you have come to the right place. This is the Fantasy Castles Cinema, also known as the Picture Palace........so let the picture show begin..........





READ BEFORE ENTERING CHATROOM:


In all cases, log in using a COMMON name, not a description or nickname; and nothing sexual (this includes such notations as "bi", "gay" or the such) or indicating a minor or drugs might be involved.
If you fail to follow this or any of our rules, you may be removed from the Castle.


While most all types of pics are acceptable here, there are some that are not. Images anyway related to BDSM (including outfits or scenes) are not to be posted in the Palace as we have two BDSM rooms, the Bastille and the Dungeon, the latter of which maybe used to post Bondage/BDSM pictures. Pics of medical adjusted duel-gender individuals (shemales) are restricted to the OTHER SIDE, in The Ladies' Vanity or The Gentlemen's Closet. Beastiality, and Toilet Sex are not acceptable. Of Course Snuff and Child Pornography are illegal and shall be reported to the authorities.


.. With that said, come in and have a goodtime..
---
HTML and Images are allowed.

Review our Chat Help

Click Here

Please observe O/our decorum and policies as W/we observe others when travelling throughout Fantasy Castle......
---
Enter Information Below:
Read RULES above BEFORE entering
---
---
---
Due to the adult nature of conversations that may occur you are required to be 18 years of age to enter.
---